TEASER: 2014 Nissan Rogue CUV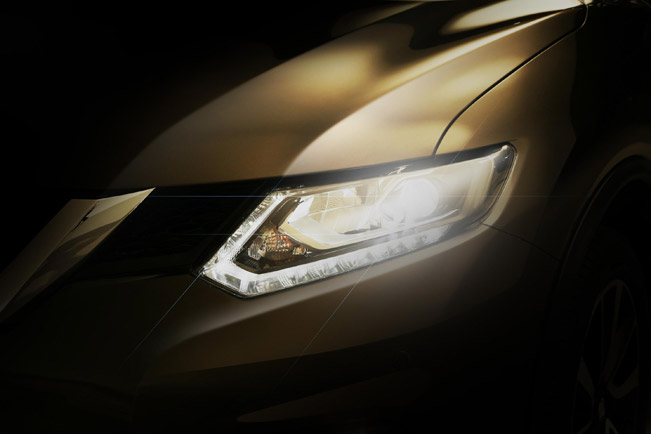 2013 Frankfurt Motor Show is just around the corner, beginning at 10th of September. Several brands have already released teasers of their upcoming vehicles ahead of the event and it is now time for Nissan to do so as well.
Therefore now the Japanese company is disclosing a glimpse of the bold design of the all-new 2014 Nissan Rogue, which will push the envelope of CUV design. The teaser image shows how the headlights and the front fender of the new model will look like.
Not much information however has been unveiled around the new car and we are expecting it ahead of its official premiere in Frankfurt. Although the engine it will be available with isn't confirmed yet, we are expecting to see the 2.5-liter four-cylinder under its hood.
The unit generates 182 hp (134 kW) and 244 Nm (180 lb-ft) of torque and it will be probably coupled with a continuously variable transmission. Of course, an all-wheel-drive system is also at question.
The Rogue model has been present on the automotive scene since 2007 and it is now ready to show its new form and hence to enchant even more people.
Source: Nissan