USAF X1 Ford Mustang GT by Galpin Auto Sports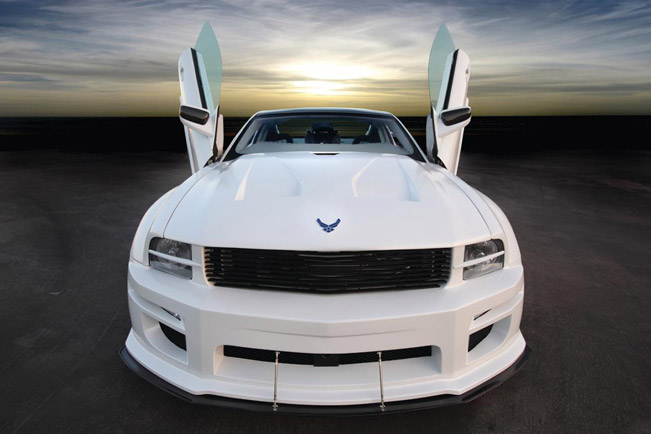 What would you think will happen when a talented tuning company joins forces with United States Air Force? I didn't believe such union was possible, until I've seen the breathtaking USAF X-1 Ford Mustang GT by Galpin Auto Sports.
Yes, GAS and USAF have gathered together in order to produce something never seen before – a muscle car which has a jet-plane interior. This is in fact a modification which is worthy of acting in a movie like, isn't it?
The ultra hi-tech USAF X1 Ford Mustang GT is destined to be even more than a super car. Just take a look at the images below and you'll be reassured for yourself. The jet cockpit here includes single-driver ejection seat, short shifter and flight stick.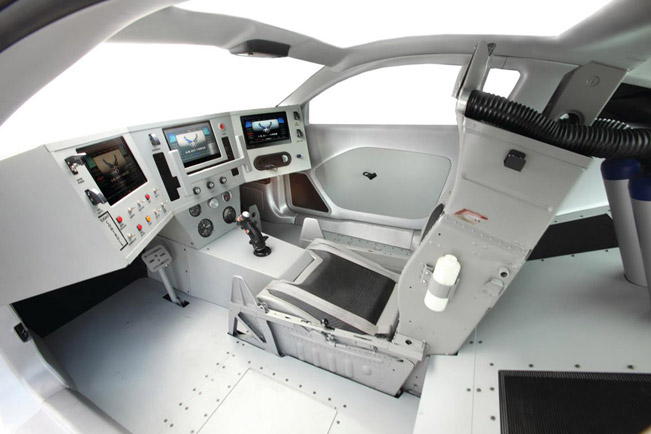 The dash on the other hand features a touch screen monitor displaying night and thermal vision. In addition, there is a concealed motorized steering wheel, custom food pedals, GPS transponder and GAS fabricated seats.
One is sure, when you enter the cockpit, you'll definitely get the impression of a jet-like feeling. This means that the fellows from GAS have performed their work flawlessly. In short, the X-1 Mustang is a combination of form, function, and futuristic entertainment.
The super car producing the outstanding 500 hp (368 kW), thanks to its surcharged kit, 3-valve Ford Racing heads and cold air intake.
Also included in the modification and worth mentioning are the vertical doors, Wildwood super brake lights, carbon fiber rear deck, HRE Performance Wheels, Eibach Springs coil-over suspension, Watts Link rear suspension and the APR wide body kit with carbon fiber accents.
Source: Galpin Auto Sports via Facebook