Vauxhall Astra - 18 Speed Endurance Records in 24 hours [video]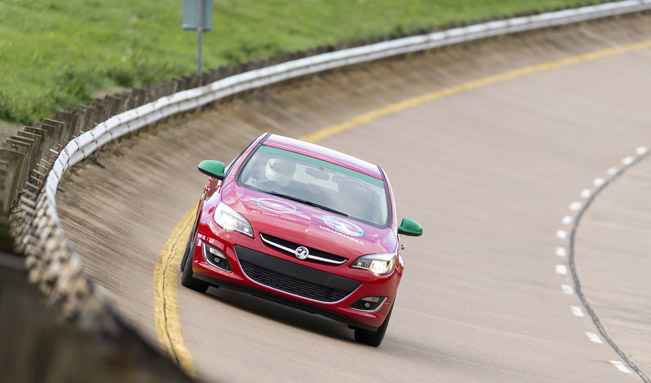 Vauxhall Astra 2.0CDTi with 165HP has attempted to set and break 18 Speed Endurance Records in 24 hours. All this happened at the Millbrook Proving Grounds race track.
The event started on October 5th, when he first of two Ellesmere Port-built Vauxhall Astra 2.0 CDTi Hatches approached the start line on Millbrook Proving Ground's High Speed Bowl. Precisely 24 hours later it crossed the same marker, having covered almost 3,000 miles (more than 4800 km) at an average, yet-to-be ratified speed of 200km/h (125mph). The previous record was "just" 161.2 km/h (100.2 mph).
Proving the Astra's exceptional reliability and driveability in extreme conditions was the main focus of the record programme from the start.
"We chose the 165PS 2.0 CDTi Astra for its mix of strong performance and economy. But to be subjected to 24 hours of flat-out driving on the challenging top lane of Millbrook's High Speed Bowl it needed to be ultra-reliable, predictable and safe for our drivers.", commented Simon Hucknall, Vauxhall's PR Manager.
Enjoy the video!
Source: Vauxhall