Volkswagen Showcases the Fresh and Muscular Tiguan!

The first version of the fresh Tiguan SUV is already available for order at Volkswagen retailers worldwide. Especially created to set new benchmark in the compact SUV segment, this beauty also introduces some cutting edge technologies, class-leading levels of interior comfort and trustworthy safety features. So, let's check it out!
Exterior design
With neat proportions and expressive character, the vehicle balances between clean lines and muscular appearance. This particular model is with 33mm lower and with 30mm  wider than the original Tiguan. Also, it includes significantly extended  wheelbase of 2,681mm, which marks a gain of 77mm. At the sides the character lines and the eye-catching wheel arches contribute to the overall muscular stance, while the curves at the rear define an elegant and clean surface.
Interior styling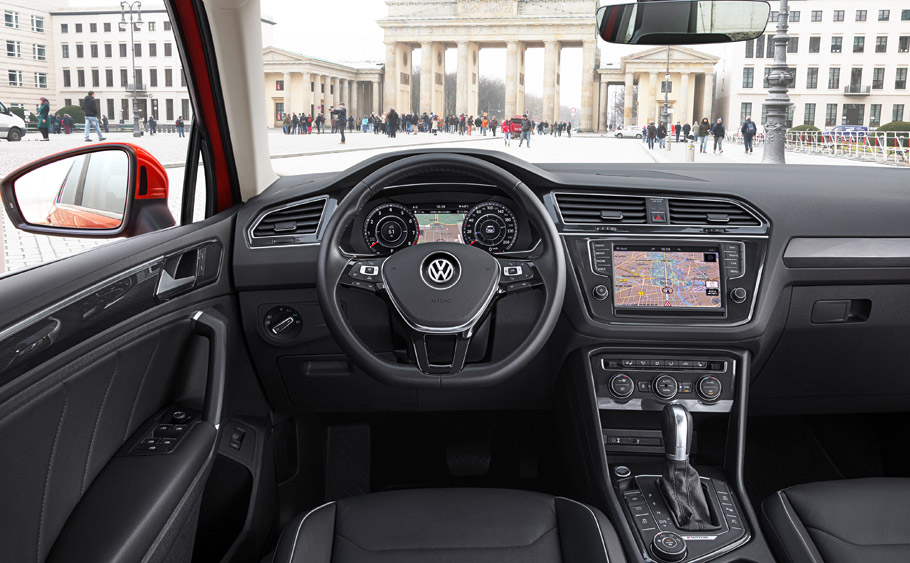 Of course, the SUV design language is taken inside the vehicle, too. The cockpit is aligned towards the driver and offers even more comfortable and more intuitive experience, while the wider central console is paired to the new 4MOTION Active Control system to create that one of a kind premium feel. And as we talk about interior ambience, we should mention and the ambient lightning and the panoramic roof that altogether offer incredibly sophisticated and cozy atmosphere.
Drivetrain system
Volkswagen engineers offer wide range of choice for power and comfort, when it comes to drivetrain system elements. In fact, there is a completely new lineup for customer base: there are three petrol units from power output from 125hp (91kW) to 180hp (132kW). All of them are Euro 6-compliant and offer smoother and more efficient ride.
SEE ALSO: A-Team's Bus Lives Again Thanks to RFK Tuning
The power units can be further paired to a seven-speed dual clutch gearbox or a six-speed manual transmission. In addition, there is also a 4MOTION DSG configuration for the most powerful engine in the lineup: the 2.0 TSI with 180hp of power output.
These configuration allow a 0-100km/h (62mph) run between 7.7 and 9.3 seconds, while the top speed varies between 223km/h (124mph) and 232km/h (129mph).
Also, in terms of efficiency, the CO2 emissions are calculated at between 125g/km and 170 g/km with the 7-speed DSG.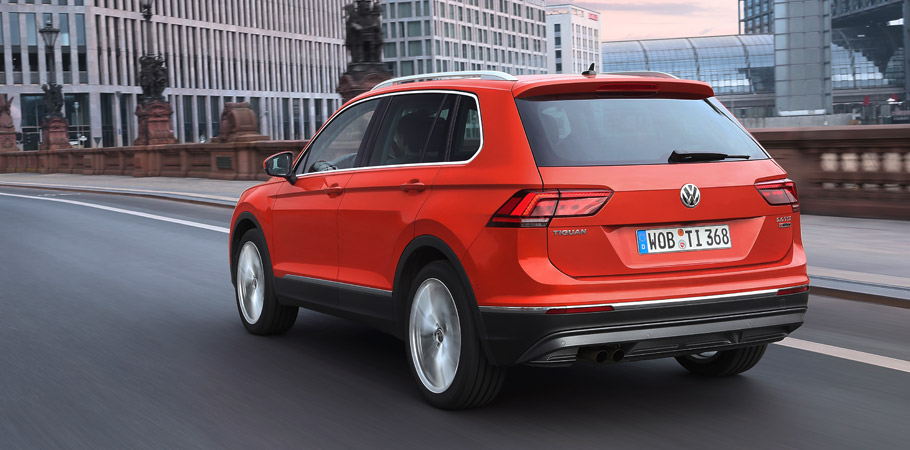 So, how do you find the new Tiguan? Write down in the comment section!
Source: Volkswagen