Volkswagen Teases SUV Concept Ahead of Geneva Premiere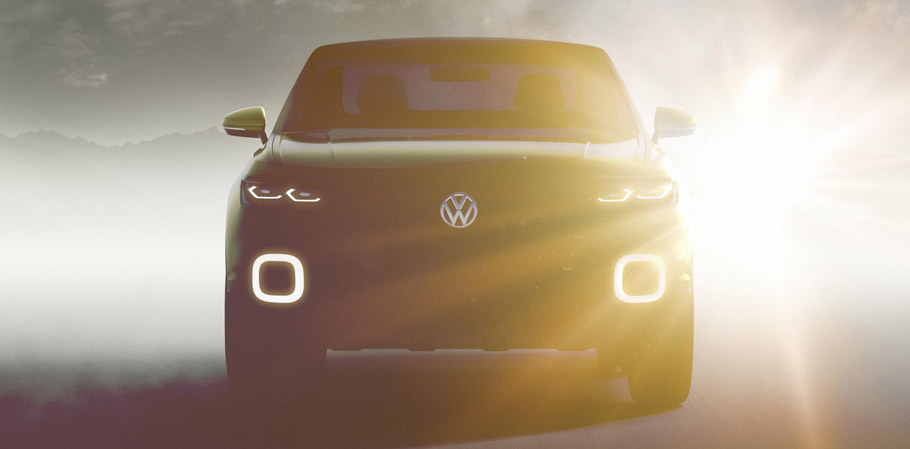 Volkswagen will premiere a brand new SUV concept at the Geneva Motor Show. Initially, I though that in this news there is nothing interesting for telling. However, I looked at it for a second time and made up my mind, since the controversies with Volkswagen (and the emissions) were strong last year.
Basically, two models will take a center stage at the Volkswagen's stand at the Geneva International Motor Show. The first one is VW up!, which we spoke of lately and that will come with impressive range of variants and powertrains, and the second one is the new concept car, which will "brings mobility to a whole new level", says Volkswagen.
SEE ALSO: 2016 Volkswagen up! Will Make its Global Premiere At Geneva Show 
Here my interested grew, since the brand also confirmed that this "exciting concept car" will liven up the compact car class and will actually be a trendy and affordable SUV. In addition, this will be the beginning of a large SUV development and this concept will serve as an example of the "completely new model series", meaning that it will showcase a brand new future production model.

Volkswagen also revealed that the new SUV operating concept doesn't feature any switches. And with this fact it also states that the vehicle will create a conceptual bridge to the BUDD-e. Remember it? This is the one that debuted at the CES in Las Vegas. This is probably the way of Volkswagen to say sorry to those customers that felt deeply hurt by the "fumes-scandal". And I bet that the SUV concept will also emit less emissions of CO2 and will be fuel efficient.
Furthermore, the German company also sent us three teaser pictures to show us glimpse of the way the concept looks. The front of the car for instance looks exactly like a production model, since there are LED headlights and LED DRLs. It will be obviously painted in yellow exterior paint scheme, but what's interesting is that this color of the body will be combined with plastic cladding on the bumper and wheel arches. The SUV will be also riding on bi-colored alloys, which will probably be sized above 20-inches.
If we got your interest, stay tuned because Geneva Motor Show is coming near.

Source: Volkswagen