2013 Jaguar F-Type Sports Car
Jaguar has just made some new announcements, regarding their confirmation about the beginning of the production of new sports car - the Jaguar F-TYPE.
These exciting news were announced at the New York auto, where it was revealed that after the positive reaction of the Jaguar C-X16 Concept (presented in September 2011), the brand decided to accelerated the development of an all-new Jaguar sports car.
The car will carry the name F-TYPE, and it will be unveiled in production form later this year.
Of course, there isn't a second thought that at the core of the car will be its sporting heart. Jaguar is promising even more: the F-Type to have "heart" stronger than ever before!
What has been revealed in addition is that Jaguar professionals will use their industry-leading knowledge of all-aluminium construction and apply it to this vehicle. Furthermore, the F-TYPE will be launched as a convertible, and a strict two-seater. The main focus however will be put uncompromisingly on delivering driver reward.
Moreover, it is now know that there will be also a range of petrol engines available. It will include a new powerplant family and all will deliver stunning sports car performance.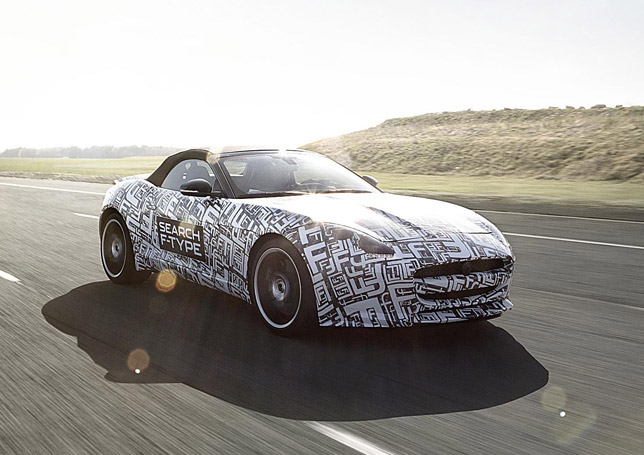 The F-TYPE's development is now on final on-road testing, and this means that several prototypes have been already built and now being tested.
The 2013 Jaguar F-TYPE will join Jaguar's existing range of cars – the XF saloon and Sportbrake, XJ saloon and XK coupe/convertible.
Full F-TYPE technical and range details will be announced later in 2012.
2013 Jaguar F-Type will go on sale in mid 2013.
Source: Jaguar