GGR has new Performance Package for Ford Fiesta ST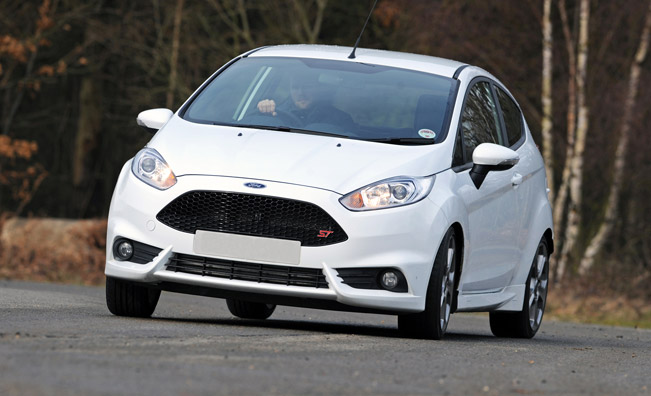 The performance specialists at Graham Goode Racing (GGR) are introducing their new performance tuning package for the 182 hp (134 kW) Ford Fiesta ST hot hatch. Last year they have released the mind-blowing 225 hp (165 kW) package, and now they are going a step further.  GGR continued their development work on the Fiesta ST, using all of their BTCC turbocharged engineering experience to improve the performance of the 1.6-litre Ecoboost direct injection engine. At the same time they have managed to drastically lower the price point of the conversion.
As a result, the tuning company has released the GGR ST240 package, which comprises of an all-new High Flow Direct Air Induction System and a 'Smooth Flow' Air Induction hose allied to an entirely revised ECU remap from electronics experts Superchips. The ECU remapping is delivered via the well-proven bluefin handset.
The combination of these components results in a boost of Fiesta ST's engine power to the blistering 240 hp (176 kW) and 343 Nm (253 lb-ft) of torque. Despite the increase in these numbers, the standard Ford exhaust system and catalytic converter weren't change in order to ensure MOT emissions compliance.
The standard air filter box on the Ford ST is essentially the same as used in all Fiesta models and this obviously the limits airflow into the 1.6-litre Ecoboost engine. In addition, the standard air filter outlet pipe is very restrictive and uses convoluted sections. These are also very disruptive to air flow.
GGR has found a solution for this by creating a special High-Flow Direct Air Induction System and matching silicone air induction hose to eradicate the restrictions of the standard components. The result of course is greatly increased inlet flow.
The aforementioned system comprises of a large cone K&N filter element, which fits into a special spun aluminium trumpet assembly with a CNC machined mounting for the Ecoboost engine's Mass Air Flow sensor. The cold air feed to the GGR High-Flow Direct Induction system channels air from the standard position at the front of the car, utilizing a special ABS plastic moulding to feed air directly to the cone filter.
There is no restriction to the incoming air due to the added large K&N air filter. The incoming air is then directed into the inlet hose and through the Ecoboost motor's Mass Air Flow sensor by the special trumpet shaped section.
The tuning company's air induction hose is moulded from smooth walled 4-ply silicone throughout. This also removes any restriction and prevents any disruption to the Ecoboost engine intake.
GGR Fiesta ST240 conversion package also features engine management system calibration or the so called ECU. For this part of the modification, GGR customizers have collaborated with long-term automotive performance electronics specialists at Superchips.
Comparison Engine Performance Figures:
| | | |
| --- | --- | --- |
| Standard Ford Fiesta ST | Power  180 bhp | Torque 290 Nm |
| GGR Fiesta ST 240 | Power  240 bhp | Torque 343 Nm |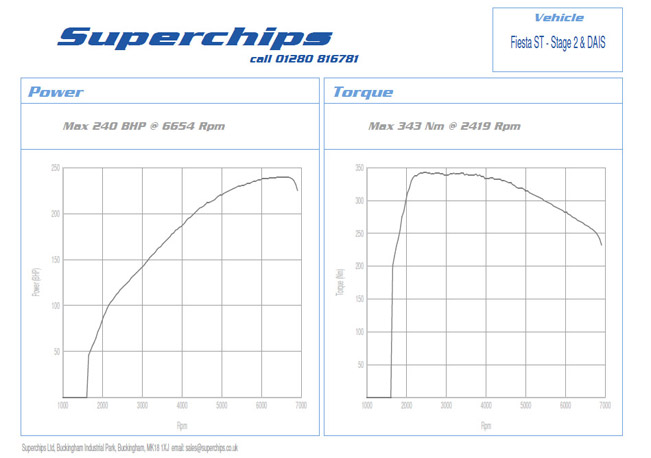 Source: Graham Goode Racing