Canada to Get Electrified by Nissan
Nissan Canada has announced that now it will be possible for the Canadian people to pre-order the 2012 Nissan LEAF MY12 online. Earlier on only the registered at www.nissan.ca/leaf had the privilege to do so. However reservations are now open to all Canadians who live within the vicinity (65 km) of a certified Nissan LEAF dealer. There are 27 dealers across Canada so quite a few people will have the chance to snatch one.
The first shipment of 40 MY11 LEAFs was ravaged within minutes last summer and the trend has remained as the following 350 units of MY12 LEAFs  being reserved this fall. And now numbers are sure to go up as even more people will have the opportunity to order those all-electric rascals .
Here's what Judy Wheeler, Director of Marketing, Nissan Canada had to say:
"The feedback we've received from Nissan LEAF owners in Canada has been incredible with many sharing their journey and experience through social media." She continues: "As more people live with and share their experience of all-electric mobility, particularly with the Nissan LEAF, more and more Canadians will consider this as an exciting option for their next vehicle. Opening reservations to the broader public is an important step in the roll-out of the car in Canada."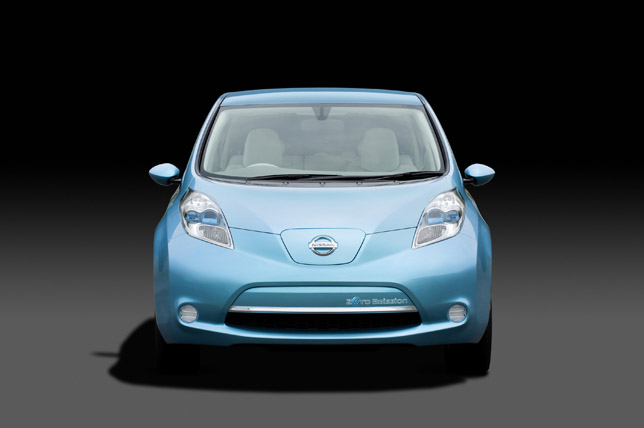 As of the end of November over 110 Nissan LEAFs have been delivered to customers in Canada and globally, over 20,000 Nissan LEAFs have been sold. Their price starts at $38,395 but buyers will be eligible for tax return which varies depending on their area: $8,500 in Ontario, $8,000 in Quebec and $5,000 in British Columbia
This is how to make a reservation online:
On December 12th online reservations opened to those living within the vicinity of a Nissan LEAF certified dealer at leaf.nissan.ca.
A $99 reservation fee (fully refundable) is required to secure a reservation.
After booking a home-charging assessment, customers will receive an invitation to order a Nissan LEAF.
Customers request a quote from a local Nissan LEAF-certified dealer and will continue through the sales process until they drive away in their own Nissan LEAF.
Source: Nissan