Cupra launches a limited run of Ateca vehicles. Here are some specs!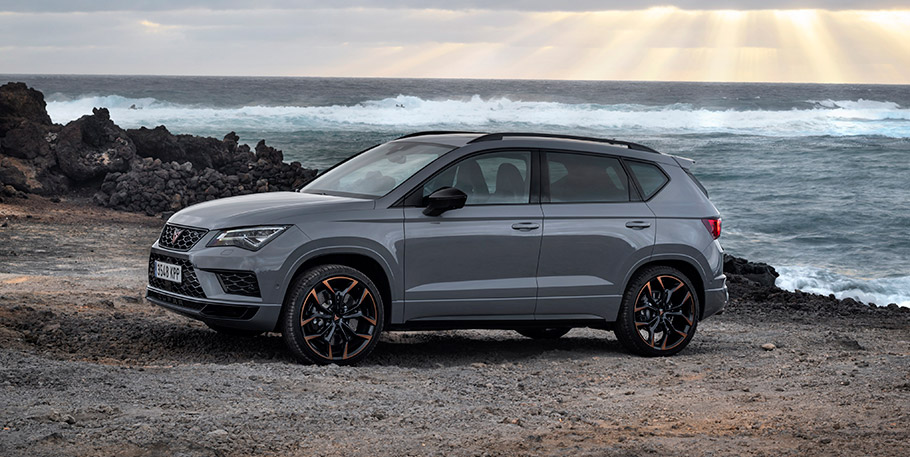 CUPRA, one of the prominent automobile manufacturers, has taken the progressive technology and performance of the new Ateca lineup to the next level with the launch of a Limited Edition model. Produced in mere 100 units, the vehicle brings increased levels of performance and showcases a new design concept. Furthermore, the car can be specified in either Rhodium Grey or the exclusive Graphite Grey with Akrapovic Exhaust System.
The halo model incorporates a two-liter four-cylinder TSI petrol unit with a seven-speed DSG gearbox, 4Drive (four-wheel-drive) system that altogether make it possible for the Ateca to speed from 0 to 100km/h in mere 4.9 seconds and chase a top speed of 274km/h.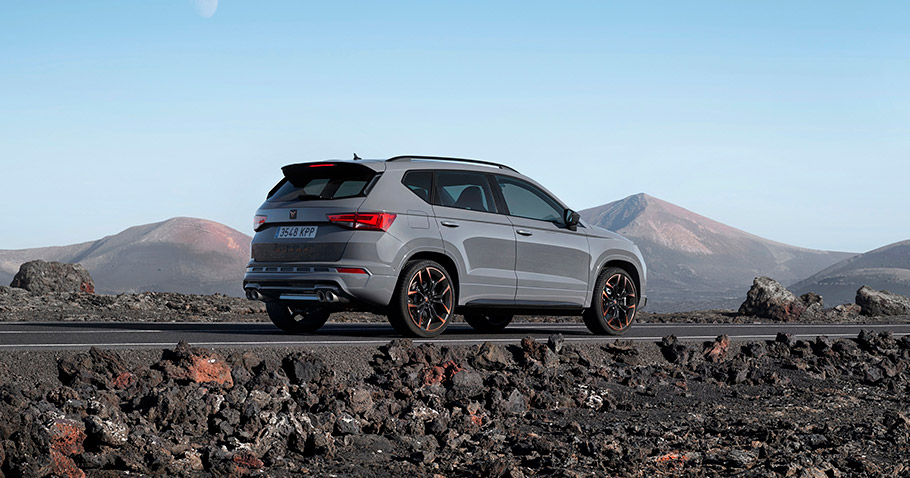 Additional drivetrain features include an optional ABT Sportline power upgrade, which pushes the overall power output to 350hp and 440Nm. This boost to the mid-range torque is especially effective in improving the drivability and response on the move.
SEE ALSO: Honda reveals first details about new Civic Type R lineup
As it comes to visuals, CURPA Ateca Limited Edition exterior boasts a host of stylish cues as the exclusive 20-inch copper alloy wheels, a unique copper thread carbon fiber roof spoiler that enhances aerodynamic performance. For the interior, engineers and designers have included exclusive new color, black frames, copper carbon-fiber inserts and Petrol Blue Alcantara for the sporty seats. Neat!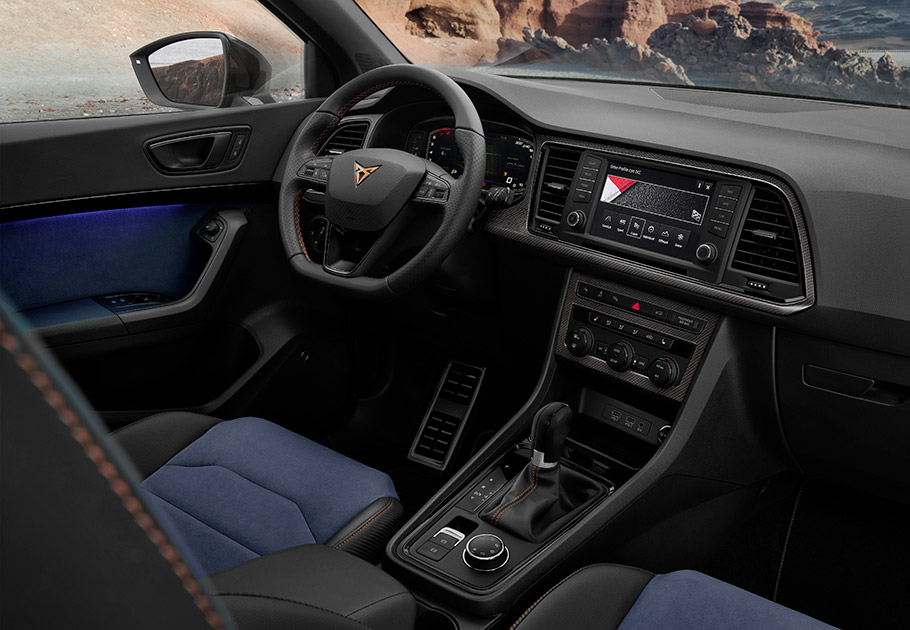 Source: Cupra