Fiat Releases Toro Pickup Dedicated for South America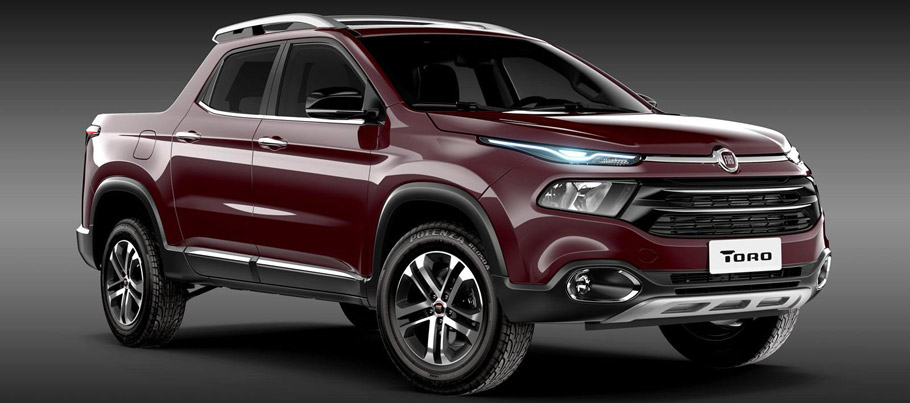 This is Fiat Toro – a pickup truck, which will be distributed in South America only. This is very sad because the vehicle is based on Jeep's Renegade and therefore it will be very reliable. The first official image of the truck, depicting it from the front has been released a couple of months ago and it is now time for the company to show a little bit more, or in other words - the rear.
The Brazilian department of Fiat also disclosed one of the first confirmed details about the Toro pickup. It will be driven by either of two engines: the gasoline 1.8 E-Torq Flex one, which produces 140 hp (103 kW) and the diesel 2.0 Multijet unit, capable of generating 170 hp (125 kW). Both variants will be available with front-wheel or all-wheel drive. The transmissions here are six-speed manual gearbox, six- and nine- speed automatic.
SEE ALSO: The Force Awakens with First Ever Fiat 500e Stormtrooper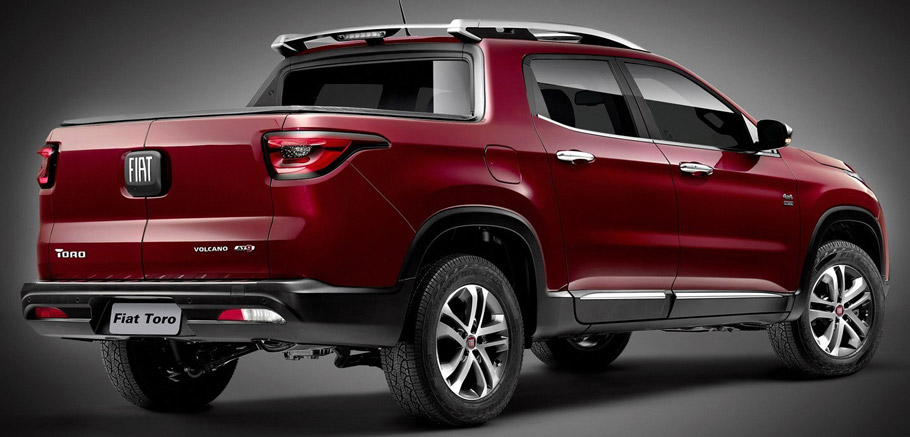 We also know that the car is 4915 mm long and can carry into its basin up to one tonne. Depending on the additional equipment and the specifications, the truck can be also fitted with a multimedia system Uconnect navigation, Bluetooth interface and 5-inch touch screen, Dual zone climate-control, various driver assistance systems like Hill Descent Control, electric panoramic roof, rear parking sensors, daylight running lights, lights for fog and rain, auto-dimming rearview mirror, rearview camera and seat side curtain airbags.
The Toro seen on the rear-image also depicts large 18-inch alloy wheels. Fiat also said that it will equip the car with off-road suspension and other goodies.
Fiat Toro will make it onto the market in South America early next year, with production that has been already started in Brazil. Unfortunately, there are no plans of introducing the pickup in Europe or North America.
Source: Fiat