Ford's Latest GT Supercar Is Named Official Vehicle of CES 2016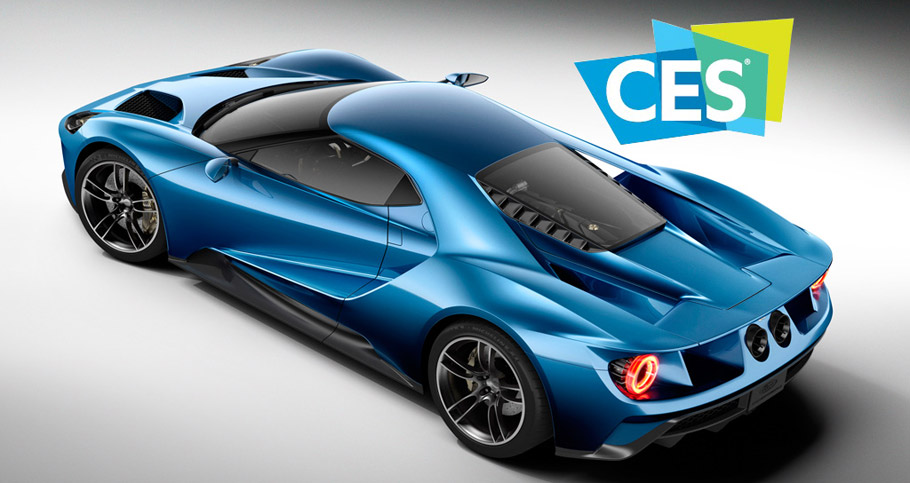 Ford returns to CES in January with a ton of news and demonstration of brand's new approach towards latest Ford products and strategies. Ford team will make a special conference of CES 2016 on Tuesday, January 5 at Mandalay Bay. Furthermore, CTA has named the special and ultra-high performance Ford GT the Official Vehicle of CES 2016. Sweet, right?
The new supercar depicts Ford's commitment and passion to deliver innovative technologies and improved levels of driving experience through never-ending developing process. Now, the special Ford GT offers advanced and light weight carbon fiber components, along with next-gen technologies that will surely show how the future looks. Under the bonnet, there is a powerful 600+hp (461kW) twin-turbocharged EcoBoost V6 unit that surprisingly shows and incredible fuel efficiency. This beast is paired to a seven-speed dual-clutch transaxle that provides ultra-fast gear shifts and enhances the overall drive control.
SEE ALSO: 2016 Ford GT: a Carbon Fiber Supercar that Delivers More Than 600 HP [VIDEO]
The vehicle also offers aerodynamic and beautiful exterior design whose every slope, shape and small detail is designed to minimize drag. At the same time the rear spoiler deploys and adjusts its height and pitch angle depending on the road conditions with one single purpose: to contribute to vehicle's superior performance.
SEE ALSO: Elfyn Evans Showcases his Special 2016 Ford Fiesta WRC Vehicle
The interior is fully driver- and performance-oriented. It comes with F1-style steering wheel with all the needed controls and knobs, while the transmission paddle-shifters are placed on a more comfortable place for smoother and faster driver response. Of course, there are fully digital and configurable instrument cluster and ton of driver-focused information components.
SEE ALSO: Ford Seats Are One of the Most Comfortable. And Here is Why
The supercar will start production in 2016 and will arrive in markets to celebrate Ford GT's 50th anniversary. As you might know, back in 1966 Ford GT race cars placed 1-2-3 at the 24 Hours of Le Mans race.
Source: Ford