The wait is over: 2017 Honda Civic Hatchback has been finally revealed!

Looking better than ever before!
The new model year Honda Civic Hatchback is set to arrive in the U.S. dealers this September! How exciting is that!? When this happens, the model will be the latest variant joining the renewed 10-generation line-up. Besides the striking Type R inspired appearance, the new version of the hatch will offer the convenience of five-doors, Civic's renowned driving dynamics and company's direct-injected turbo engine technology.
More importantly, this is the first time in these ten generations, when the Civic will be launched throughout the Unites States in its Hatchback form. So this is really big news! Since this is the sad reality, I'm sure that Americans will now plunge into the experience of driving this kind of car.
SEE ALSO: Honda Civic Hatchback Prototype Debuts in New York. To be Driven by a Six-Speed Manual
For the U.S. market the hatch will be offered in several trim levels: LX, EX, EX-L, Sport and Sport Touring. The first three trims will be powered by the 1.5-liter DOHC direct-injected turbocharged in-line 4-cylinder engine, which produces 174 horsepower (128 kW) and 220 Nm (162 lb.-ft.) of torque. Even better, the latter two trims will be available with the same unit but uprated to 180 horsepower (132 kW) and 220 Nm (162 lb.-ft.) of torque. Both trims will also feature high-flow center-mounted exhaust.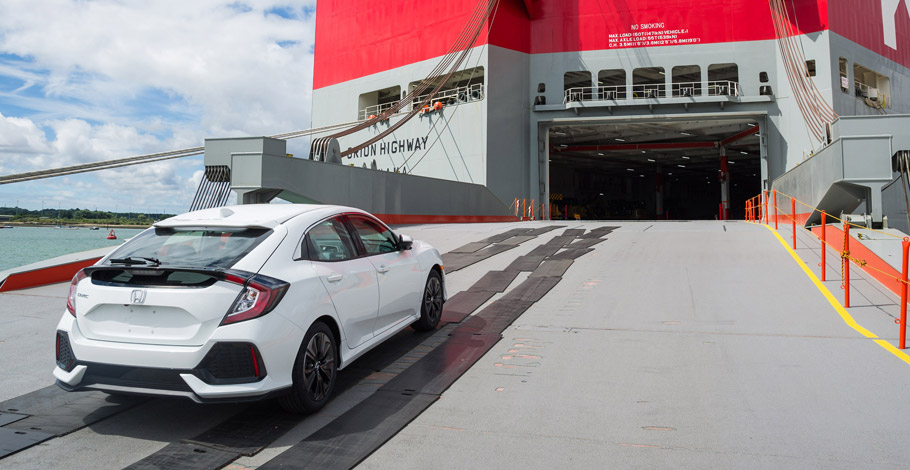 Not surprising at all is that the powerplant will be linked to either the CVT or the performance-inspired 6-speed manual transmission. Honda has also announced some preliminary details about the anticipated EPA fuel economy ratings: they are expected to be of 31/40/34 mpg (city/highway/combined) for CVT models.
Other Civic Hatch's qualities are the lightweight body, updated chassis, independent suspension system with liquid filled bushings as well as the sport-tuned electronic power steering. There is of course more, which I'll save for the original market debut. Well, just to tease you a bit, the new Civic will sport the Honda Sensing suite of safety and driver-assistive technologies.
But besides the market debut of the 2017 Civic Hatchback in the U.S., what's even better is that the model will serve as the basis for the exhilarating new Civic Type-R launch next year.
Source: Honda