Honda Adds New Sport Variant to the Civic Lineup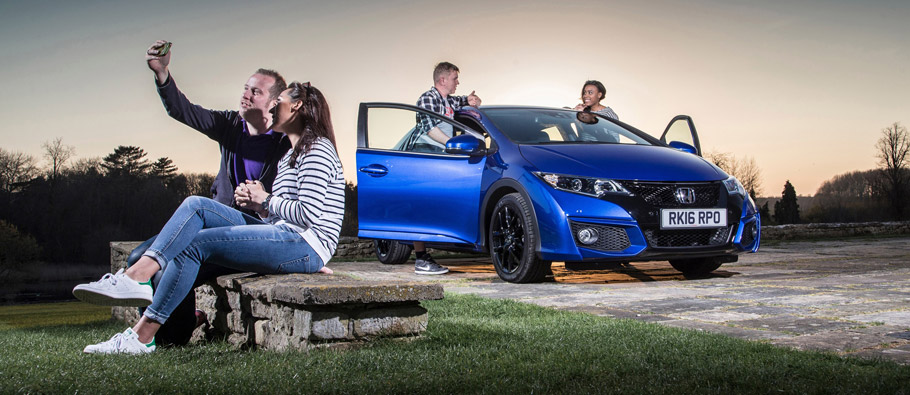 Honda has launched a brand new Sport variant to the popular Civic family. Precisely, the 1.4 i-VTEC Civic Sport will become the entry level product in the range, and will hit the UK showrooms next month. Yes, this is a brand new 1.4-litre petrol engine variant, which will accompany the 1.6-litre, 120 PS diesel unit and the 1.8-litre, 142 PS petrol engine in the line-up.
As you can see on the couple of pictures in the gallery below, the model has been styled more sporty and aggressively than the family hatchback. By the way, it seems that the design of this variant is closer to this of Type R!
Some of the styling cues that both models share, include color-coded rear spoiler and 17-inch alloys wheels, lower grille mesh and a black roof lining for the cabin. Therefore it is very easy to mistaken the Civic Type R with the Civic Sport, due to those design characteristics.
SEE ALSO: Honda Civic Hatchback Prototype Debuts in New York. To be Driven by a Six-Speed Manual
The advanced 1.4-litre i-VTEC SOHC (single overhead camshaft) is mated as a standard to a manual transmission. In addition, the engine has been fine-tuned, thus boosting the dynamic performance, fuel efficiency and emissions. Precisely, the CO2 emissions are rated at 131 g/km. In terms of performance, the powertrain produces maximum power output of 100 PS (74 kW) and a torque of 127 Nm (94 lb-ft).
At the Geneva Motor Show this March, Honda unveiled the next generation Civic concept. It is due in showrooms in the beginning of 2017, when the Sport variant will become the entry level with the SE and SR grades.
Honda Civic Sport equipped with the 1.4 i-VTEC will be available from May with a starting price of £18,360.
Source: Honda