Hyundai Hexa Space Concept
Hyundai has just made a debut of the Hexa Space Concept at the 2012 Auto Expo in New Delhi. The new concept vehicle is innovative in terms of the utilization of interior space. Hexa Space, codenamed HND-7, has all the best of the Hyundai brand characteristics: for instance the "Fluidic Sculpture" design which includes the bold character lines on the side panels; and on the other hand other elements of family design, such as Hyundai's distinctive hexagonal grille, which now is applied to the seat designs. TO be more precise the vehicle features eight slim hexagonally shaped seats. They all fit together like puzzle pieces in order to maximize the internal space while minimizing vehicle width. Brilliant, isn't it! Moreover the hexagon is known as an optimum shape for space efficiency.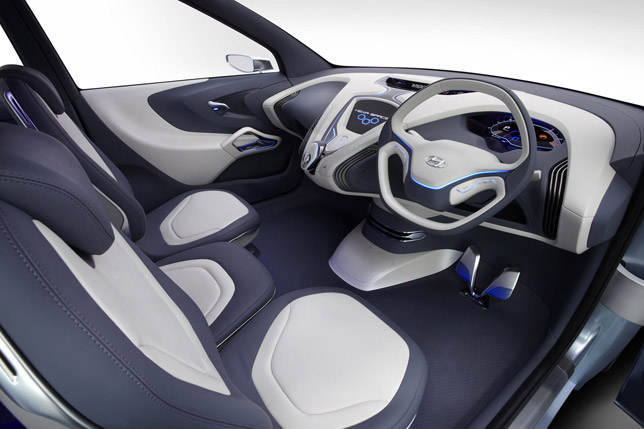 The target customers of the Hexa Space are the young urban families in their 30s and 40s, or customers who live a practical and dynamic lifestyle in big cities. The unique seat design for example offers multiple configurations for seating. The centre seats fold flat for greater comfort, the second row folds flat to create a limousine function, the back row folds flat for light-cargo use. Additionally the seven seats fold flat for heavy hauling and all eight seats fold flat for camping. The centre seat in the first two rows of Hexa Space is positioned slightly behind the seats on either side, allowing passengers to sit three-abreast without feeling cramped. And can you imagine that all this will come in just one car! Moreover the rear doors are designed in such way that they lift out and slide back, creating wide-open entry on each side. Not forgetting the Hexa Space's interior, which is made with high-tech features, including a touch-screen centre console, a push-button shifter and a cluster ionizer air purifier. In addition several storage spaces are tucked throughout the interior. However, despite the spaciousness of the interior, the concept vehicle has incredible narrowed width, which makes it perfect for the urban streets. In details, externally, Hexa Space is 4,300 mm long, 1,820 mm wide and 1,647 mm high. The wheelbase is 2,750 mm and runs on 19-inch tires. Furthermore Hexa Space is powered by Hyundai's Kappa 1.2-liter turbo GDI engine, which is mated to a six-speed automatic transmission.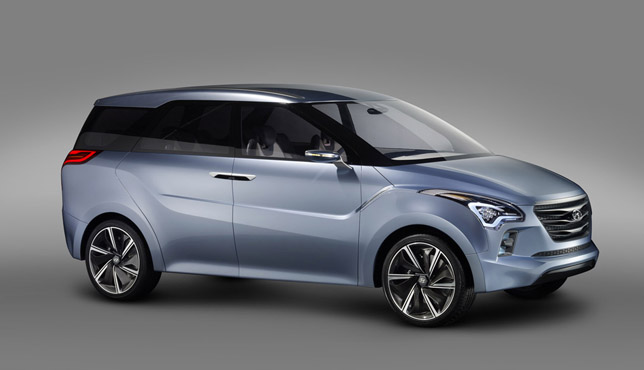 Source: Hyundai