Hyundai Luxury Sports Coupe HND-9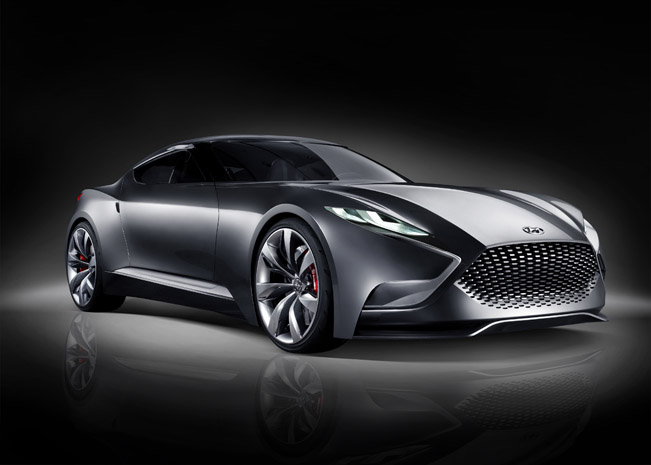 Hyundai has announced the HND-9 Concept – brand's Luxury Sports Coupe.
"HND-9 will give customers a glimpse of Hyundai's future luxury sports coupe models. Representing an evolution of Hyundai's 'Fluidic Sculpture' design philosophy, the rear-wheel drive sports coupe concept balances high performance with a sophisticated image.", commented Suk-Geun Oh, head of Hyundai's Design Center in Namyang, Korea.
The HND-9 is the ninth concept model developed by the Hyundai Motor Group's R&D Center in Namyang and is based on a modern reinterpretation of an elegant, classic premium sports coupe, with sophisticated details in every design element of the car to reinforce a premium look.
It is powered by a 3.3 liter GDi turbocharged petrol with 370HP (272 kW). The engine is connected to an 8-speed gearbox.
The Concept boasts butterfly doors, sculptural rear combination lamps, and dual tailpipes placed on both sides, to give the car a sleek, futuristic look.
There are also 22" alloy wheels – mixed with carbon materials – contribute to attractive styling.
The interior features seats made of sporty yet luxurious mesh fabric, and project different colours when viewed from different angles.
The driver-oriented, high-tech interface is modelled on an aeroplane cockpit, offering both improved functionality and aesthetics, optimised for dynamic driving.
Source: Hyundai