Hyundai Santa Fe 3rd Generation - Teaser
Unlike recent teasers, here we can actually see a car. An SUV to be more precise. It's the all-new Hyundai Santa Fe, codenamed DM in Korea. Expect a debut at this year's New York International Auto Show early in April.
This will be the third Santa Fe from Hyundai's. Ever since production began in the year 2000, the company has shipped around 2.56 million units (Korea: 680,000 / overseas: 1.95 million). Hopes are high that the latest model will keep the trend going.
The design path taken for the Santa Fe has its own name - "Storm Edge". It's still incorporates typical Hyundai fluidic patterns but now with more sophisticated and refined lines that accent the otherwise bold and voluminous surfaces. The end result amounts to a more aggressive stance common for many SUVs.
Some highlights for now: a hexagonal grille, a two-tone bulky body bottom and wider front and rear bumpers.
This should be taken as a sample of the future plans of Hyundai when it comes to designing SUVs. The core values here are said to be "Refinement," "Smartness" and "Practicality".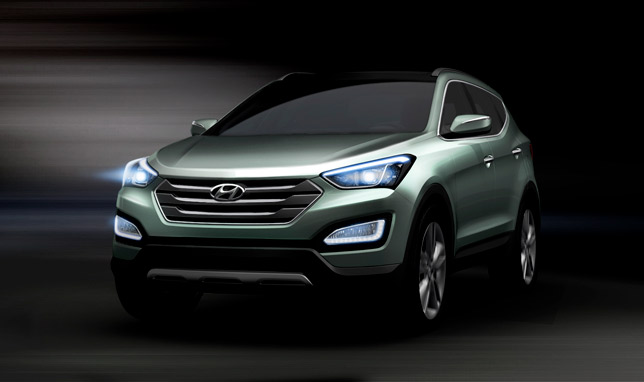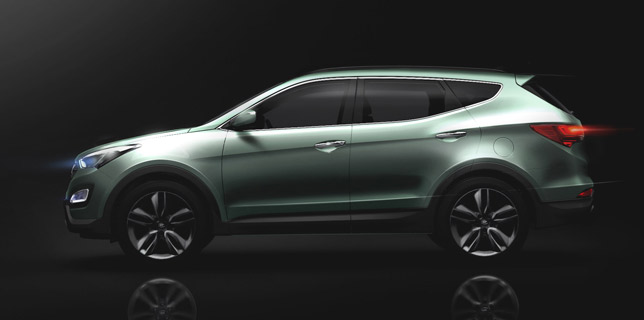 Source: Hyundai