New Teaser Images of 2013 Hyundai Santa Fe
Hyundai has just released four more images of their hot new product named 2013 Hyundai Santa Fe. These pictures will undoubtedly heighten the interest around Hyundai's next-generation SUV ahead of its official world premiere in April. The automaker has already revealed two additional images a week ago. The vehicle is based on the design concept "Storm Edge," which is part of Hyundai's larger design philosophy of Fluidic Sculpture. As we can see it has strong and dynamic, futuristic and charismatic exterior, in features LED positioning lamps, LED rear combination lamps as well as 19-inch aluminum wheels for better look and feel. They will for sure five a stylish and high-end image to the SUV.
The new Santa Fe also includes series of advanced safety and convenience features, such as Lane Departure Warning System (LDWS), which warns drivers when the vehicle strays from its lane, as well as a 7-airbag system that includes knee airbags. Furthermore, Hyundai's own technology Blue Link® will be available for the first time on an SUV model. This new advanced system delivers innovative connectivity, convenience and safety services. For instance: remote access features that work with smart devices, voice text messaging and enhanced roadside assistance.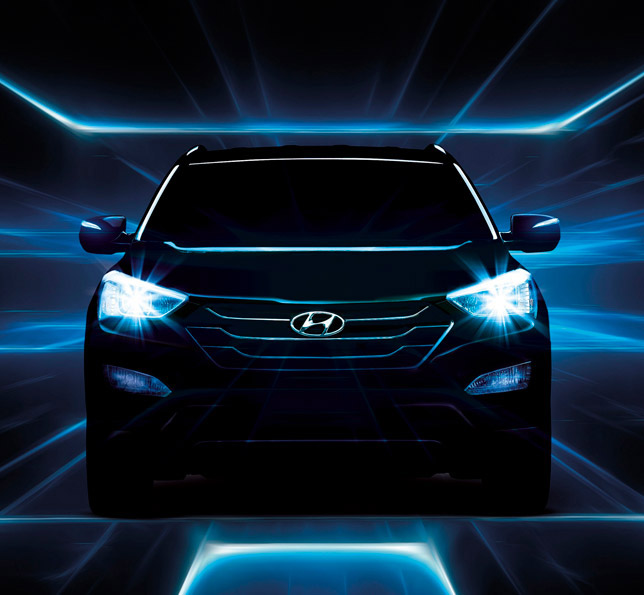 Additional details around the new 2013 Hyundai Santa Fe will be announced during its official release at the 2012 New York International Auto Show in early April.
Source: Hyundai