Hyundai Santa Fe Zombie Survival Machine BY Anson Kuo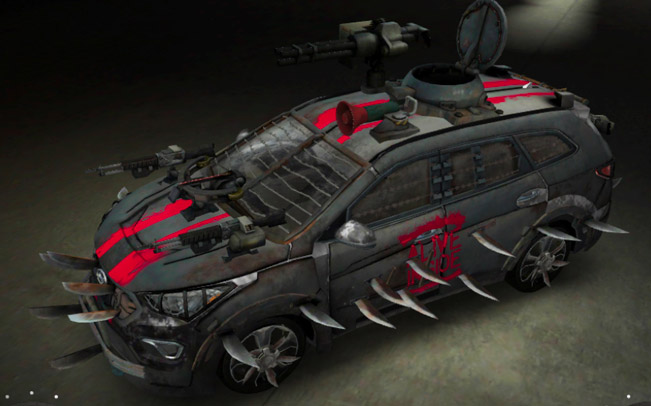 With the upcoming New York Comic-Con, Zombies become a question of interest. For this reason Hyundai has joined forces in battling zombies with Anson Kuo in creating the Hyundai Santa Fe Zombie Survival Machine. Aimed at effective undead annihilation, the fan-built vehicle is going to be shown at the event on 10th of October.
With the help of the Walking Dead Chop Shop configurator application, the fans around the world have designed thousands of custom zombie survival machines utilizing as a basis the Hyundai Veloster Turbo, Santa Fe or Elantra.
Out of more than 82,500 fan submissions, one of the designs was picked as winning – and this was Anson Kuo's Santa Fe. His vehicle was constructed by Galpin Auto Sports (GAS). The urban camouflaged Zombie Survival Machine includes knife blades, an automatic crossbow, razor-wired windows, three machine guns, a samurai sword, aluminum armor and a muffler silencer.
His goal was to create a stealthy vehicle with abundant cargo space for supplies and passengers, but also such machine which optimizes the survivability against the undead. The primary weapons of this special Santa Fe are the knives as they ensure a perfect protection.
Earlier this year in July, again at Comic-Con but this time in San Diego, Hyundai unveiled a customized Veloster Zombie Survival Machine designed by Robert Kirkman and fabricated by GAS. At the event, the attendees will be able to take pictures with the car as well as check out the interior and all of the features.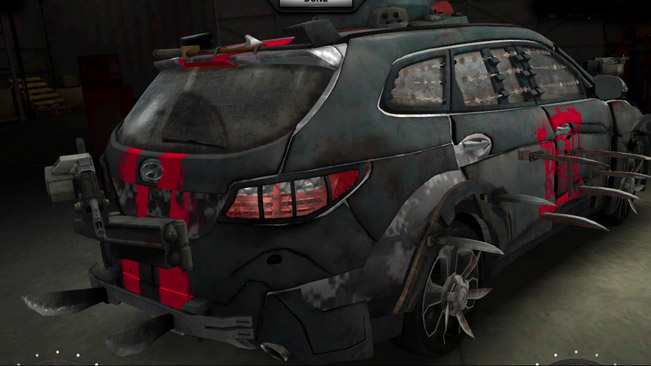 Source: Hyundai