Hyundai Unveils Improved i40 for Europe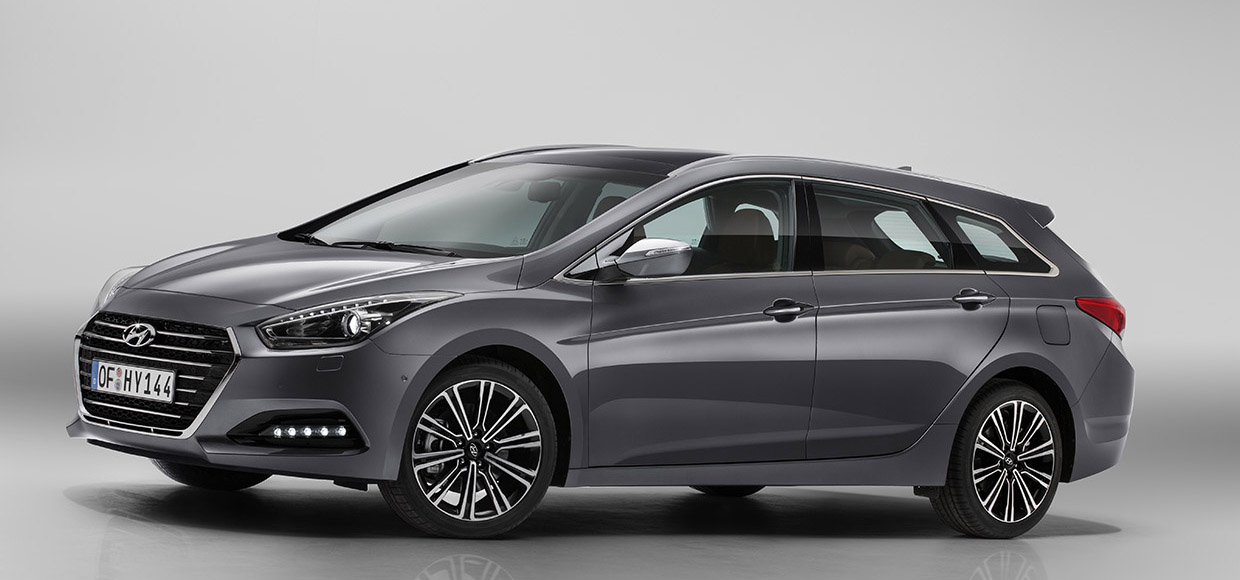 Today Hyundai introduced its improved New i40 Tourer and Saloon which is said to be yet another star added to the automaker's product line-up. The New Hyundai now shows off with better exterior design, an enhanced range of efficient diesel engines, a new seven-speed dual-clutch transmission, refinements in ride and handling and active safety and convenience technologies which are available for Hyundai for the first time.
New i40 is offered with an upgraded engine line-up comprised of two Euro6-compliant diesel power units which have undergone some extensive re-engineering in order to provide increased efficiency and responsiveness. One of the upgraded 1.7-litre diesel engine model delivers 115 PS (85 kW) at 4000 rpm with 280 Nm of torque at 1250-2500rpm. The other unit produces 141 PS (104 kW) at 4000 rpm and 340 Nm of torque at 1750-2500 rpm. The latter is available with a new seven-speed dual-clutch transmission.
The list of comprehensive technologies includes integrated Stop & Go (ISG), alternator management system, active front flaps, Lane Keep Assist System, new Smart High Beam (SHB) system that detects approaching traffic and automatically turns off the high beam in order to avoid dazzling other drivers.
Hyundai seems to be really generous when it comes to technology-equipment for the New i40 is also fitted with a new Speed Limit Identification Function system as well as the company's latest navigation system. The latter is available with upgraded and smoother touchscreen functionality and new visualization both of which provide easier usability. Last but not least, the two new audio systems include DAB technology for the top version.
Source: Hyundai