Lotus Celebrates Elise with Anniversary Special Edition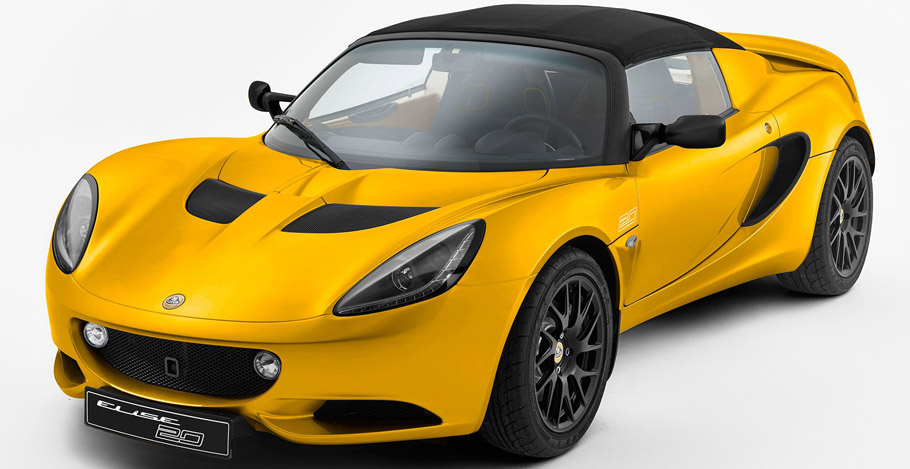 It is exactly 20 years since Lotus unveiled the first ever Elise sports car in Frankfurt, Germany, back in the 1995. This means 20 years of benchmark performance and handling and marks also the introduction of the advanced (for these years) bonded aluminium chassis. Many improvements were made since then and it seems that they were the right ones because the iconic car is still one of the best in its class, if not the best.
To celebrate this, Lotus is releasing the Elise Anniversary Special Edition. It is equipped with lightweight components, which save around 10kg from its weight. Precisely, the car now measures 914kg. Another advantage from the reduced body mass is the improved fuel consumption that has been estimated at 5.9 litres per 100 km (47.6 mpg), while the CO2 emissions are of 173 g/km.
Under the hood, there is the 1.8-litre supercharged engine that helps the car accelerate from 0 to 62 mph (0-100 km/h) in 4.6 seconds on the way to a top speed of 145 mph (237 km/h).
The special edition is based on the Elise S Club Racer, but adds equipment that (note!) further help the car reduce weight. For example, the matt black forged wheels are lightweight as is the body colored lightweight centre console and the Alcantara/leather sports seats.
The new model can be ordered in four classic colors: Blue, Green, Yellow and Silver. In contrast, matt black has been chosen for the rear diffuser, wing mirrors, roll hoop cover and rear transom. At last, marking that this car is very special are the Elise 20th Anniversary decals found on the dashboard, seats and above the side indicator.
Lotus Elise 20th Anniversary is currently on sale and has a starting price of £39,900.
Source: Lotus