New Generation Hyundai i20 Coupe to Attract Younger Customers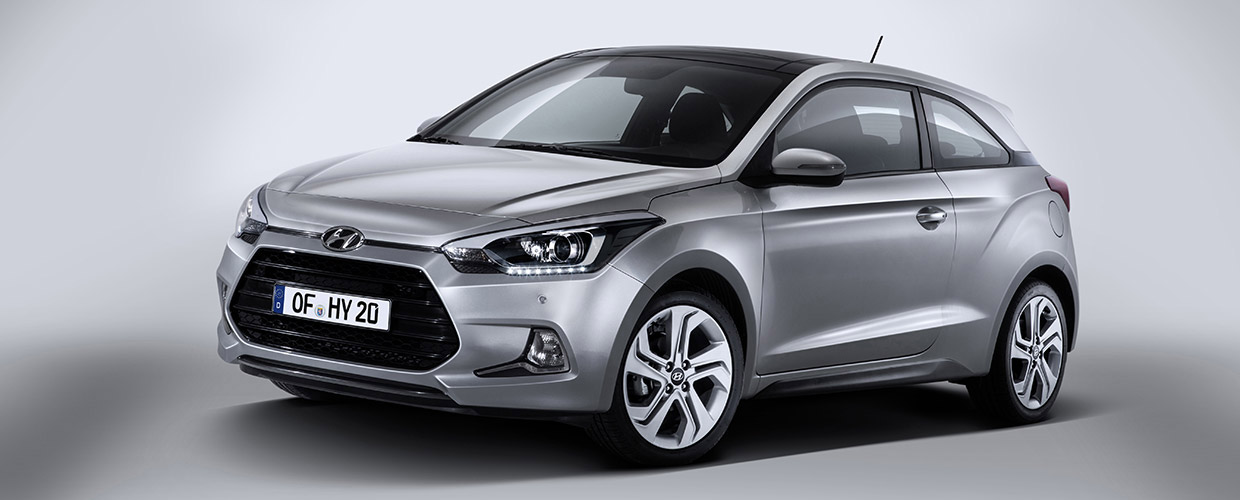 On this day Hyundai Motor revealed its New Generation Hyundai i20 Coupe. This three-door B-segment model is different from the five-door Hyundai in terms of style, dynamic exterior appearance, comfortable interior design and performance characteristics.
The 2015 i20 Coupe is crafted in a life-style-oriented manner which is able to attract and tempt younger customers into buying it. Demonstrating a distinctive silhouette and refreshed profile, the New Generation i20 Coupe kind of escapes from the large number of small cars.
Customers can choose from a range of Euro6 engines, including petrol and diesel power units. On the one hand, the diesel units are able to produce 75 PS at 4000 rpm with 180 Nm of torque at 1750-2500 rpm and 90 PS at 4000 rpm with 240 Nm of torque at 1500-2500 rpm. On the other hand, the petrol engines boost 84 PS at 6000 rpm with 122 Nm of torque at 4000 rpm and 100 PS at 6000 rpm with 134 Nm of torque at 3500 rpm. Also, there is a new 1.4-litre 'Kappa' petrol engine which is going to be available from launch and a 1.0-litre turbocharged three-cylinder petrol engine that is going to be added to the range later in 2015.
Hyundai Motor provides the new model with impressive reverse hexagonal front grille which is placed in a new front bumper. There are slightly aggressive wheel arches continuing to a new rear bumper design. The latter contributes to the athletic appeal of the Hyundai i20 Coupe. Even though it depicts strong sportiness, the Coupe is still seen as a practical car.
In an attempt to make the new model even more distinguishable, Hyundai has used one-of-a-kind Tangerine Orange exterior color and an orange interior color available for the Coupe. The vehicle benefits from a new 17-inch alloy wheel design and new rear spoiler too.
Source: Hyundai