Prior-Design Present The Widebody BMW X5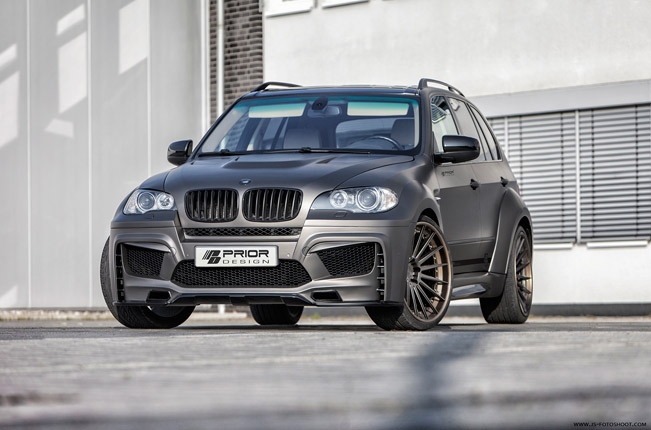 Another purely visual upgrade this time from Prior-Design. The German-based company has been focusing on SUVs lately. There was the Mercedes G-Class, the Porsche Cayenne II, the Range Rover Evoque, and now this: the Prior-Design PD5X Widebody BMW X5.
It's a pretty serious overhaul, albeit, we are talking about an exterior job. The kit's called the PD5X Widebody, and alongside the usual suspects – that is, the new front bumper with a spoiler lip, side skirts and rear bumper with a diffuser attached – there are other, more ostentations bits and pieces. Notice the flaring front fenders or the rear widenings with their ridiculously big air vents. Or how about that artistically carved hood with ducts that make no sense.
You can bolt on all of the said parts on any BMX5 E70, so imagine the rattle of a diesel engine contrasting the otherwise aggressive vista. Comedy gold?
The whole kit will set you back with around $12,345. There better be a lot of carbon fibers inside those plastics. How does the finished product stand up to the other Prior spawns? We'll let you be the judge of that.
Source: Prior-Design