TEASER: Is DMC Ferrari F12 SPIA Company's Next Big Thing?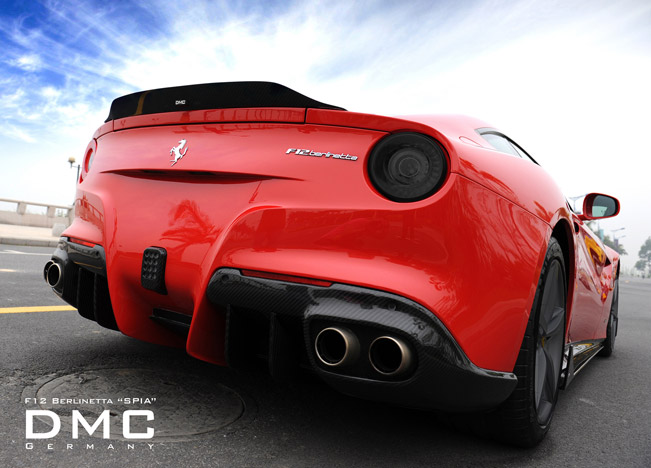 After it was revealed that the tuners at DMC are currently working on a Bentley model, today was just unveiled that they are going to debut this week their "next big thing". In particular they have disclosed a teaser image of the DMC Ferrari F12 SPIA project which has been widely anticipated worldwide.
This modified Ferrari hides under its hood 6.2 liter V12 unit which delivers 764 hp (562 kW) and has a top speed of 350 km/h (217 mph). The exceptional sound of the hyper-car is even better with the new pipes. In addition, the exterior boasts a complete carbon fiber body kit.
However, the luxury refiner became famous with their aggressive project on Lamborghini Aventador called "MOLTO VELOCE". The latter was in pressure to deliver and there was no option other than to top what they did on the LP900. The great news regarding the Lamborghini is that DMC has already confirmed that the car has been eventually built and is launching later this week.
Source: DMC