Toyota GT86 and Lexus LFA to compete in Nuerburgring 24 Hours
Toyota GT86, in fact four units of it and one of the Lexus LFA are going to compete in the Nuerburgring 24 Hours from 17th till 20th of May. It is a well known fact that the Nürburgring has played an important role in the development of Toyota's latest generation of high-performance cars.
Hence, it is the perfect time for the demonstration of the powers of those two exceptional models the Lexus LFA and the GT86. At the disposal of the brand for the racing will be Gazoo Racing team. It will field the LFA (in the SP8 class) and two new race-prepared GT86 (SP3 class).
In the team of course are included technicians and drivers, which will take care for the unique racing vehicles and apply their skills and craftsmanship where needed. Furthermore, they will also gain information and experience which will serve as a means of feedback directly into the work developing future vehicles.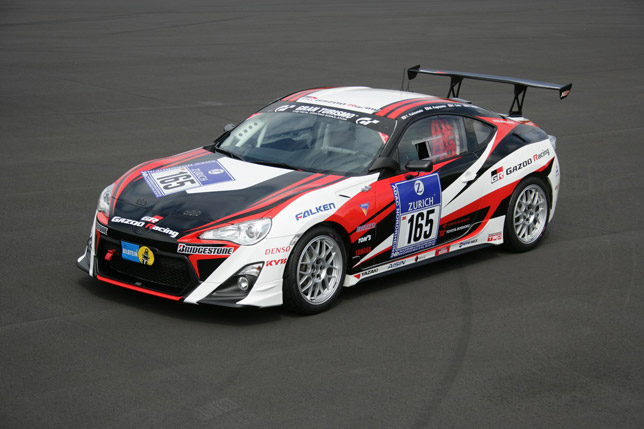 Gazoo Racing has already achieved much success by winning the two shorter-distance races at the Nuerburgring. There the Lexus LFA won two times in its class and the GT86 showed promising progress.
In addition to this, the Toyota Swiss Racing Team will also be taking part, fielding two GT86 race-prepared by Toyota Motorsport. Those tow sport cars will take part in the competition class (V3) for production models.
Source: Toyota