Sophisticated and Dramatic: This is Tuningsuche's Version of BMW 328i Touring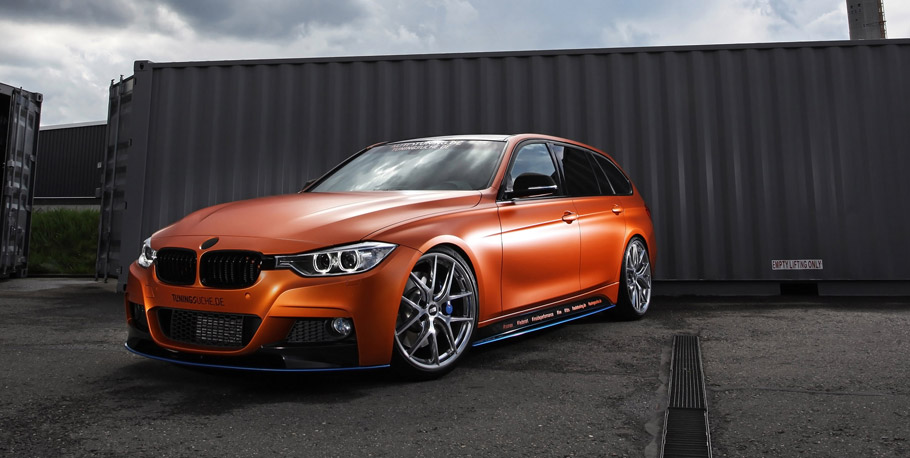 Tuningsuche is a customization company based in Germany, which specializes in boosting the performance and styling characteristics of many cars. But it seems that the Bavarian models are their favorite, since their last work involves the BMW 328i Touring (F31). And this BMW is a good example to get introduced to tuner's work. So, here are the details.
As a basis, the expert worked on a F31, which featured high-end leather interior, M-Performance-Package, navigation-system and bi-xenon headlights. Its original stock output is rated at 245 hp (180 kW) and 474 Nm (350 ft-lb) of torque.
However, there was a software optimization, which wasn't performed in-house but by the specialists at InsidePerformance. As a result, the Bavarian sports-car has been boosted up to 316 HP (232 kW) and 596 Nm (440 ft-lb) of torque. The same company provided the 335i styled exhaust system and the rear diffuser.
SEE ALSO: Eyes of Gigi: BMW's Challenge for Fans and Enthusiasts [w/video]
Other cool features, which optimize the driving behavior of the BMW are the adaptive DCC-Plug&Play-coilover suspension system by KW, and the 20-inch CI-R alloys fitted with ContiSportContact tires. By the way, the coilover system has three settings: sporty, regular and comfort, which can be changed by the BMW-adventure-switch inside the car.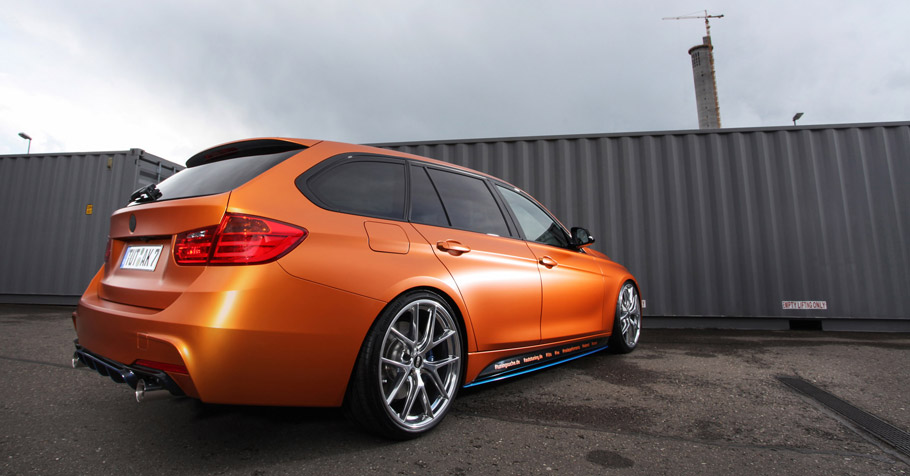 The change of the original color of the car must be attributed to the work of the team at Putscher Car Wrapping. It has covered the Estoril blue metallic color with the vinyl called Satin Canyon Copper. There is a very cool styling feature of the exterior: laser-cut mirror covers made of Alcantara leather!
Tuningsuche BMW 328i Touring F31 will be premiered at the Tuning World Bodensee between 4th and 8th of May, in case you are in the vicinity.
Source: Tuningsuche via Miranda Media