Volkswagen Tiguan Gets Updated Engine Rage and Better Entertainment Systems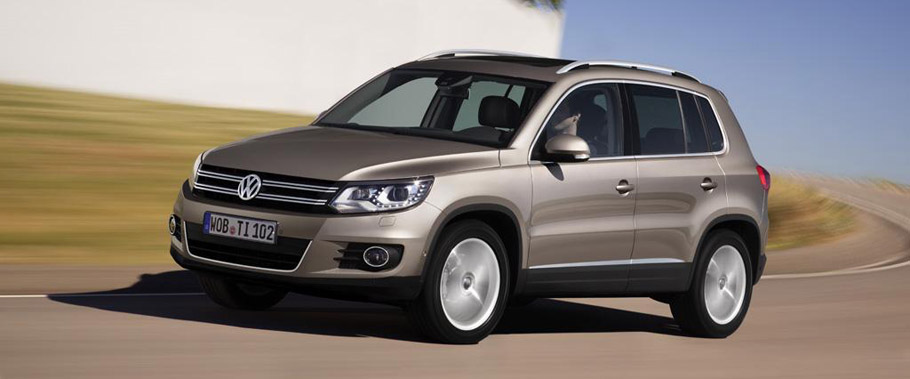 Volkswagen Tiguan is one of the most wanted SUVs globally and this is why this news will make many people happy. The company has just released information, revealing that the crossover is getting more equipment and new generation of engines for the 2015 model year. Well, the key changes in the equipment aren't that big, because the vehicle will get only new radio and navigation systems.
The entertainment systems available in the Tiguan are based on the latest generation of the modular infotainment matrix. On the other hand, the previous radio systems have been substituted with Composition Colour and Composition Media, which includes color touchscreen, eight loudspeakers and a variety of connection ports.
SEE ALSO: 2016 Volkswagen Tiguan to Have Five And Seven-Seat Versions 
This one can be also ordered with App Connect as an option, allowing for utilization of wider range of smartphone apps from the Google and Apple Stores. Media Control is also in the list of available features. This is an app-based extension of the infotainment system, which helps in the control of functions allowing it to happen from a tablet anywhere in the car.
As an option, VW is offering the available Discover Media radio navigation system. It comes with Volkswagen online services package Guide & Inform, as standard.
In terms of engines, the car is getting the 2.0 liter diesel units that now can pump-out more power. For example, the output of the 140 hp (103 kW) engine was increased to 150 hp (110 kW). Here, the fuel consumption has been rated at 5.0 liters per 100 km, while the CO2 emissions were cut by 17 g/km, now measuring 130 g/km.
The 2.0 TDI with previous output of 177 hp (130 kW) now delivers 184 hp (135 kW). The Co2 emissions here have been also lowered and estimated at 150 g/km, while the combined fuel consumption is as low as 5.7 l per 100 km.
Source: Volkswagen