2016 Nissan Maxima SR Proved it is Really a 4-Door Sports Car

As you know, Nissan brand promised, that the 2016 Maxima will be known as "4-door Sports Car", because of the debut of the eighth-generation sports design at the New York International Auto Show. And something more. There is a certified proof to what Nissan has promised: the brand uploaded a vide test, that demonstrates the performance capabilities of the 2016 Maxima.
Named "1016 Nissan Maxima Test Track Challenge", the testing was made by a objective, independent third-party organization, that made serious tests , researches and comparison between 2015 Acura TLX 3.5 (FWD), geared with Technology Package, 2015 Audi A4 2.0T Quattro Premium Plus Tiptronic, 2015 BMW 328i Sedan and the 2016 Nissan Maxima SR.
All the results demonstrated without any doubt, that the 2016 Maxima was the fastest vehicle and the one with best overall performance.
SEE ALSO: "Ride of Your Life" Launches for Second Time!
The AMCI Testing itself got the Acura, Audi and BMW vehicles anonymously and the Maxima SR was obtained from Nissan North America. the driving tests were done with certified drivers at the Buttonwillow Raceway Park's West Loop.
As required by the organization, all the vehicles underwent AMCI Testing's break-in procedure and were prepared according to every manufacturer's specifications. Along with the special preparation and examinations, the test team created "simulcam technology", that creates "ghost images" on every single vehicle, tested in order to create even better and more productive comparison on the track.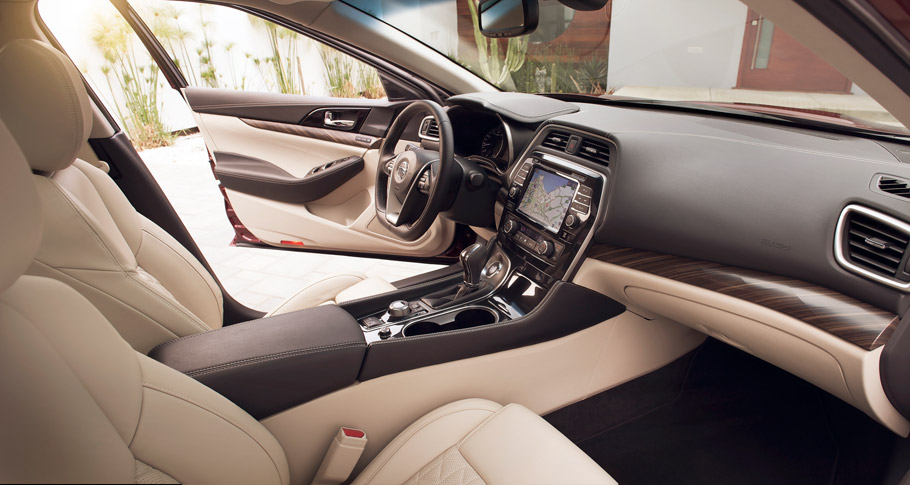 Long story short: Nissan team demonstrated two things. First, it kept its word by saying it will create a 4-door sports car. Second, the brand created such a 4-door sports car, that dominated the track.
Source: Nissan