Hyundai Previews New Sport Series with HB20 R-Spec Concept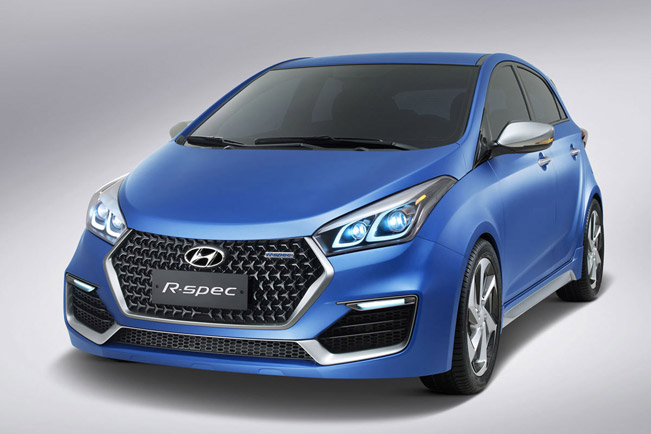 Hyundai HB20 R-Spec Concept is another vehicle that most of us will see only on pictures. But if you are living in Sao Paolo and you are a car enthusiast, then you have already seen this little gem as the auto show which is currently taking place in the Brazilian city. Of course, like all of the other concept an production vehicles that have debuted there, this one is specifically developed for the Latin American market.
In fact, the HB20 derivative is very popular in the country, an in my opinion it absolutely mimics the Chevy Spark. Well, in Sao Paulo for local consumption, Hyundai produces this HB20 in three versions: hatchback, sedan and crossover. It is the former on which the current HB20 R-Spec is based on.
The concept car is covered in matte blue and as you can see it features aggressive aero kit. There are additional cooling ducts and LED headlights. This mini runs on 17-inch alloys and knows how to treat its occupants, because of the leather trimmed interior and the striped seats.
There is no official data on engine or other technical equipment. Even though, this R-Spec looks pretty well and we suppose that it will go in production very soon. This was the story of the HB20 Crossover which debuted in 2012 at the show in Sao Paolo and a year later went official on the market.
Source: Hyundai