Land Rover Defender Going Rural With The XTech Special Edition
The Land Rover Defender has always been a work horse and whoever is trying to steer it into the world of luxury can be proved wrong with this special edition. It's the Defender Xtech Special Edition – a rugged looking, off-road going rangie But is that really the case?
Don't be fooled by the grand MTR off-road tires on it's 16-inch alloy wheels. Nor should you be humbled by the XTech's Ford 2.2-liter diesel engine which is mated to a six-speed manual gearbox. (that engine has actually specifically chosen to comply with Euro V emission regulations). The paint job works to a certain extend but once you step inside, marks of the Special Edition's squeamishness became widely apparent.
The interior is mostly white leather and there are Land Rover logos everywhere – on the headrests and down on the carpets, embossed or woven. That is not the rugged way. As complementary equipment, you get Air Conditioning, Anti-Lock Brakes with Electronic Traction Control, central locking and heated seats and windscreen. All that for the price of £27,995 ($43,440).
Main point: The Land Rover Defender Xtech, with it's cool name and it's black wheel arches and stylized side sills, is not a work horse. It's a high-speck geek dressed as a commando.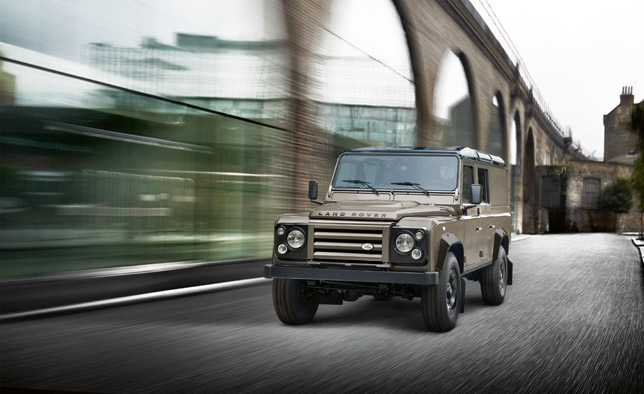 Source: Land Rover