Is This The Next Generation Nissan Leaf?

'Together we ride to Tokyo' is what Nissan has to say about this image. The Japanese company also revealed that this is the 'future vision of car intelligence and electrification' and that the car from the teaser image will be previewed at the 2015 Tokyo Motor Show. Since we know these facts, it is perfectly logical to ask whether this could be the next Nissan Leaf.
And since we have made a highlighted version of the image, which is shown below, it surely speaks in favor of our theory, doesn't it? However, Nissan might have different plans for the future and might want to introduce a brand new model line which will be based on this concept. In other words, we should be expecting everything.
SEE ALSO: Nissan LEAF Range Expands to Fight Global Climate Change 
New generation Leaf or not, this vehicle will definitely be 100% electric, have a shape of a compact crossover and feature exclusive exterior styling and highly technological interior. Furthermore, if we recall facts well, back in September Nissan released a report stating that a new version of the Leaf (which is intended only for Tokyo) will use brand new batteries.
The new battery pack will offer a driving range of up to 400 km (250 miles). Compare this to the current Leaf and you'll get how big the step forward is. Precisely, the current generation Leaf can go on a single battery charge up to 250 km (150 miles). At last, we should also say that the new battery technology will also be used in vehicles like an electrified crossover and luxurious sedan.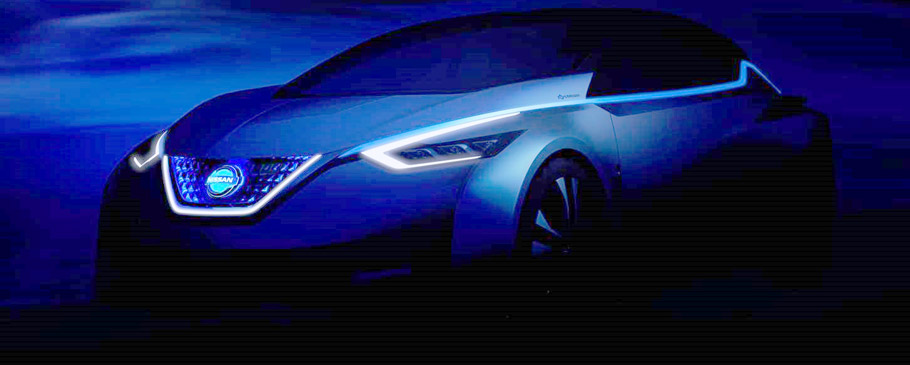 Source: Nissan